90,000 t/a LNG project —— completion of LNG cold box machinery
July 04, 2023
LNG cryogenic cold box is a heat exchange equipment used to realize heat exchange between raw natural gas and refrigerant. It has the characteristics of ultra-low temperature, high pressure, multi-flow and two-phase flow heat exchange, etc. It is difficult to design and manufacture, and has long relied on imports.
Kaiyuan Air Separation Group provided the LNG liquefaction separation cold box for Ningxia chemical company's circular economy using coke oven gas to product 90,000 t/a LNG project. We overcame unfavorable factors such as weather and completed the naked cooling commissioning by filled with liquid nitrogen and inspection work.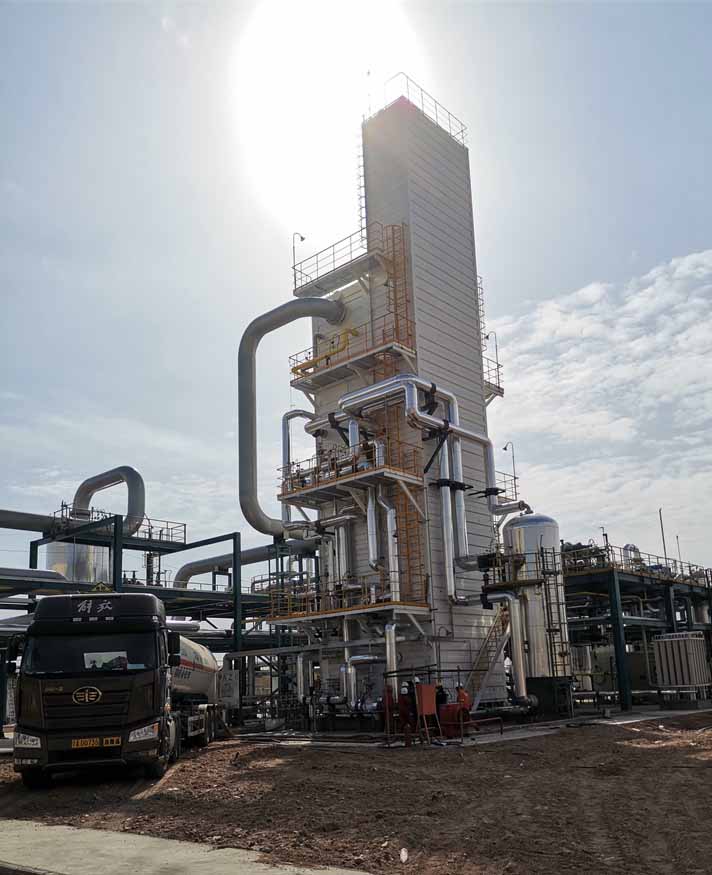 Confirmed by naked cooling commissioning and inspection, the LNG liquefaction separation cold box has good mechanical properties at low temperature, no leakage and irreversible deformation, and the effect in the project application fully meets the design expectations.